Supporting Continuous Improvement
Valency's Project Assurance platform and best practice implementation help organizations to gain comprehensive insight into capital project and portfolio performance. We leverage web based applications to streamline processes, conduct effective virtual sessions and share information in a concise and consistent format.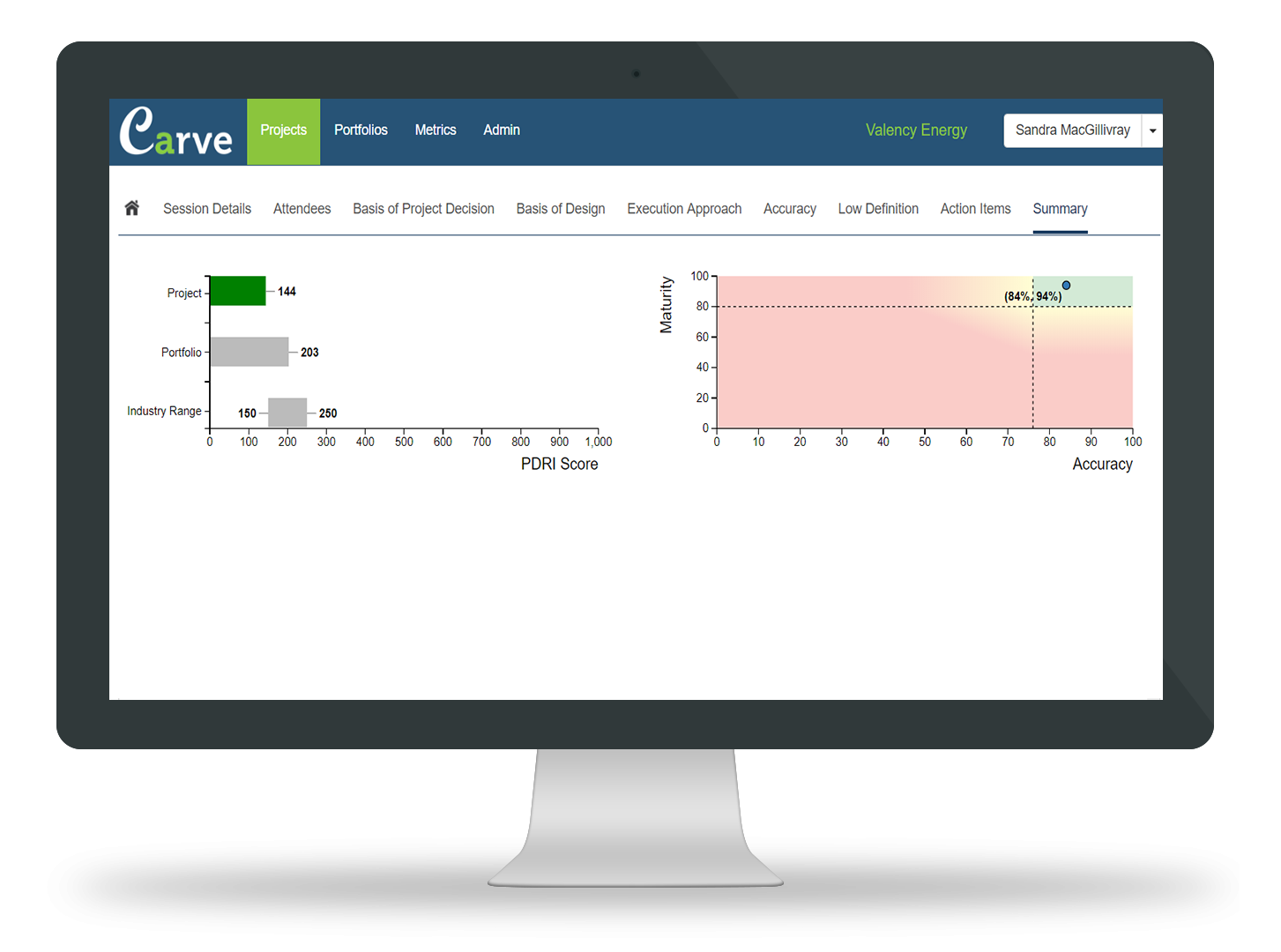 Carve for PDRI
Carve for PDRI (Project Definition Rating Index) helps equip your program and portfolio managers with increased insight into the portfolio-level risk of projects in front end planning.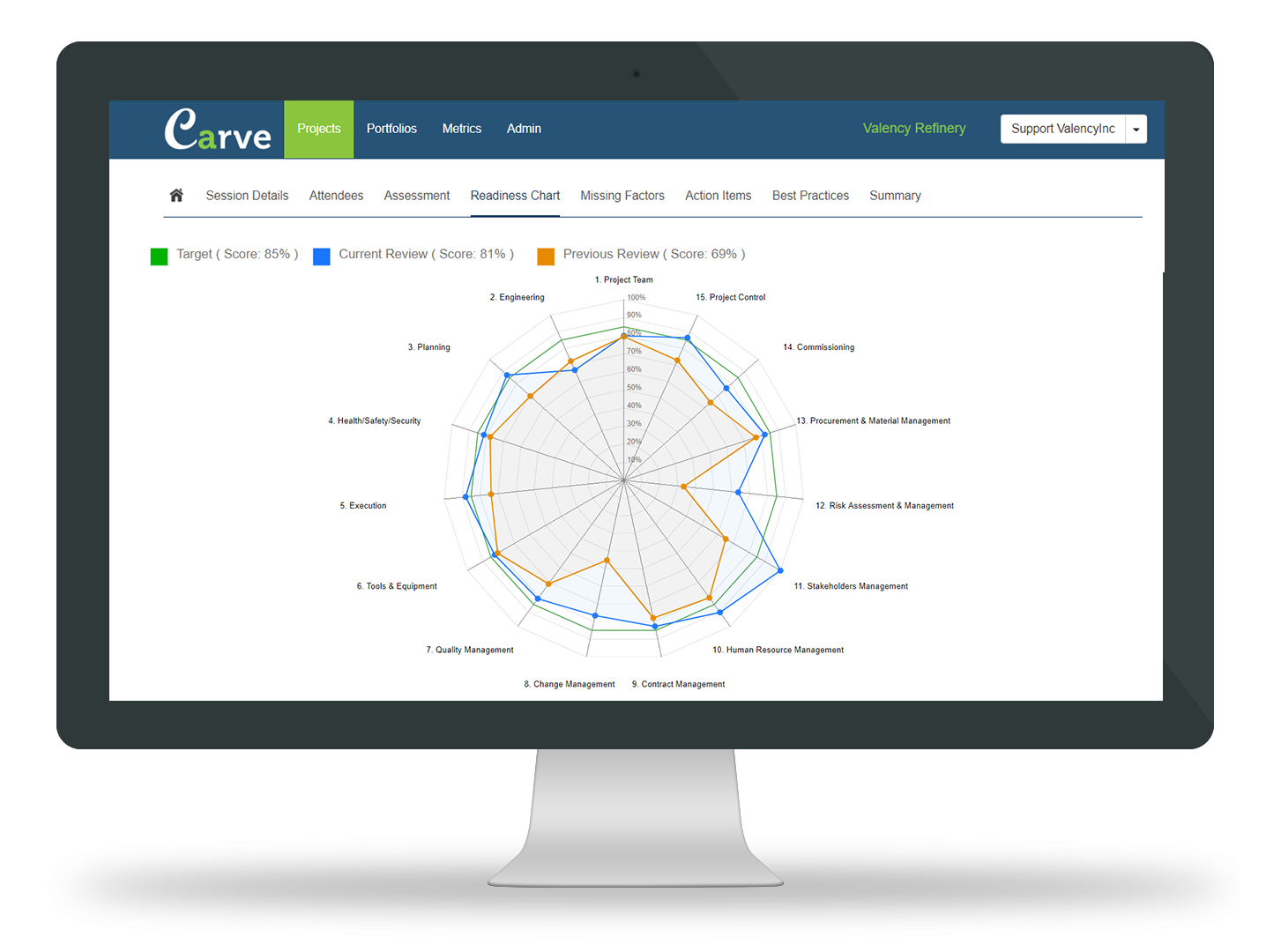 Carve for Construction Readiness
Within the dashboard view, project leaders can monitor the progress of construction readiness assessment scores across all projects within the portfolio.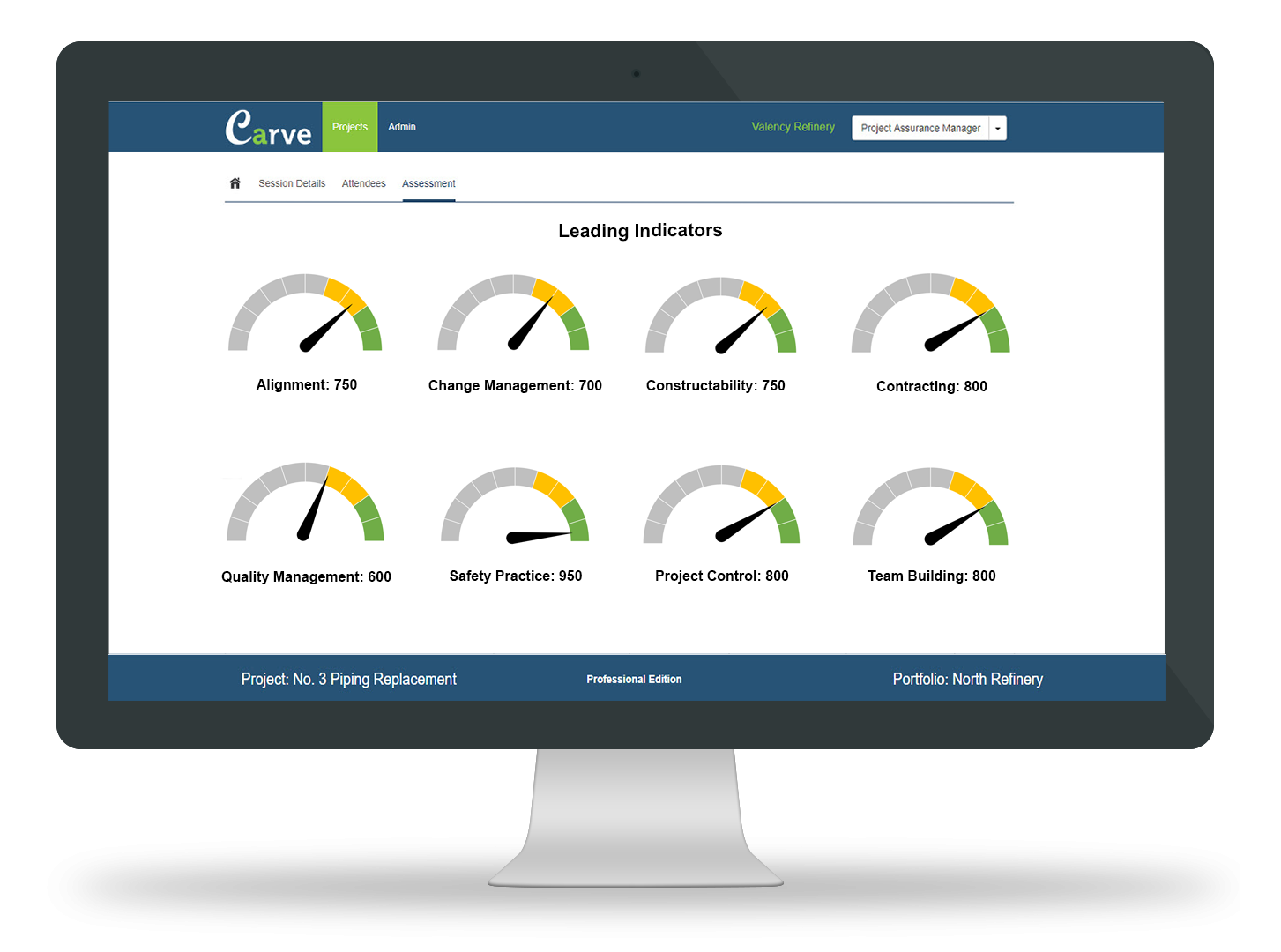 Project Health Assessments
 A proactive approach of monitoring project health using leading indicators can help teams early in the execution phase to achieve desired behaviors and improve project outcomes.