Certified PDRI Facilitator Program
Why apply for Certification?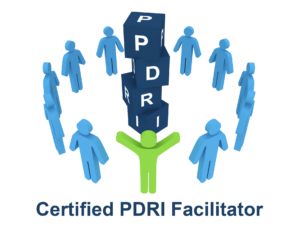 Valency's Certified PDRI Facilitator program demonstrates mastery of facilitation skills and knowledge of the Project Definition Rating Index for use in the front end planning phase of capital projects. Becoming certified confirms your commitment to effectively use CII's Project Definition Rating Index (PDRI) to dramatically improve scope definition and achieve substantial improvements in capital project cost, schedule, and delivery against operational asset business objectives. Certification demonstrates the positive impact that you are having in your organization.
Who should apply for Certification?
Candidates are typically capital project professionals who are actively facilitating PDRI assessment sessions for their organization or their clients. Some organizations build a group of Certified PDRI Facilitators who can then provide objective facilitation services for each other's projects.
Certification Components

1. Complete education course VAL-102 PDRI Principles and Practices
2. Successfully Pass Exam
Each certification candidate is required to pass an examination that consists of a suite of multiple choice questions that measure comprehension of the PDRI assessment process and related facilitation skills. The examination is offered online as VAL-102C. It is available only in English. The exam is typically completed at the end of the VAL-102 course, although arrangements may be made for alternate timing. A score of 70% or above is required to pass the exam.
3. Complete Practical Assignment
Once the pre-requisite VAL-102 PDRI Principles & Practices course and the related VAL-102C exam are successfully completed, the candidate is eligible to complete the Practical Assignment. This final component of certification involves demonstration of practical PDRI facilitation skills used in a real project. To complete the practical assignment, each candidate must:

serve as the PDRI Facilitator for at least one capital project in the front end planning phase of development (PDRI-1, PDRI-2, PDRI-2i or PDRI-3) within 12 months of completing the VAL-102 course,
prepare and submit to Valency the PDRI summary report,
submit a PDRI session attestation form, signed by either the Project Manager or the Project Sponsor, and
complete the Valency self-evaluation form based on the PDRI facilitation experience.
Successful candidates receive a Valency Certified PDRI Facilitator Award. The certification period is granted for a three year period. To maintain the integrity of your certification, Valency requires that you renew your certification every three years. This certification is offered by Valency, a Registered Provider for the Construction Industry Institute (CII).
Register for an Upcoming Course
Oct 18 @ 10:00 am

-

Oct 19 @ 2:00 pm

EDT

at Virtual Classroom
Renewal of Certified PDRI Facilitator Certificate
Valency requires that you renew this professional certification once every three years to ensure that you maintain the same level of knowledge demonstrated in your initial certification.
Training Requirements:
Certified PDRI Facilitators will be renewed with proof of completion of 7 training hours* directly related to:
Large group facilitation
Front end planning best practices
Risk management best practices
*Also referred to as Professional Development Hours (PDH), Professional Development Units (PDU) or CPE credits.
Renewal Grace Period:
There is a 6-month grace period. If you do not recertify within 6 months of your recertification date, the certification will expire and you will need to reapply for initial certification.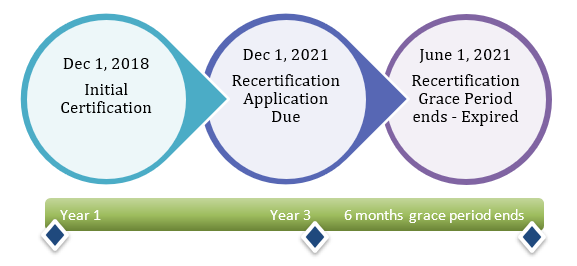 Contact Us
We build certainty into your Capital Project Life Cycle.