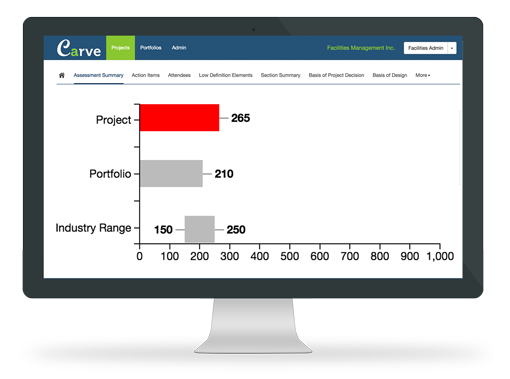 A simple and visual application that makes PDRI engaging for all project stakeholders
Carve is a cloud-based application to
monitor scope definition and identify risks in
front end planning across your portfolio of projects.
If you already have a Carve account, click here to log in.
Carve for PDRI addresses project readiness needs for…
Carve for Project Stakeholders
One of the main challenges with PDRI is that project team members that attend the half-day readiness review recognize the benefits, but the findings aren't always accessible or easily understood by other key stakeholders. Carve addresses this gap by sharing results in a simple and visual format.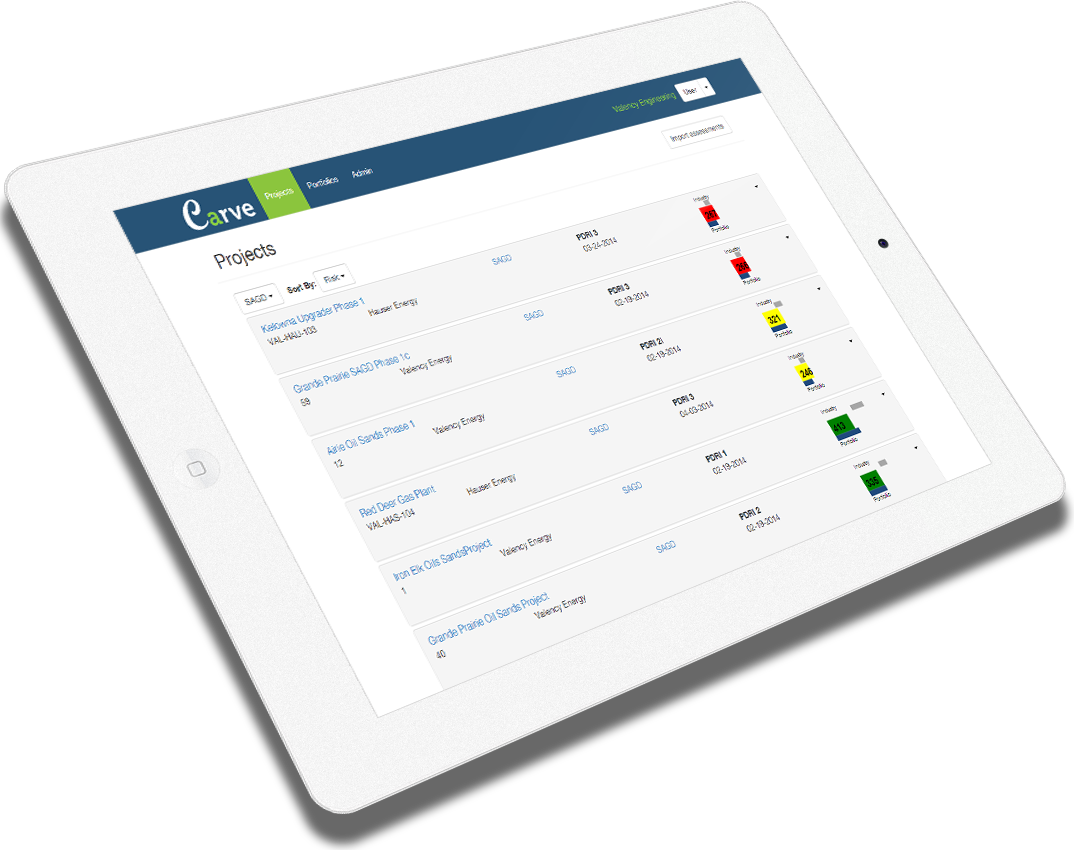 Project dashboard highlights overall risk
Engage your project stakeholders in a visual manner that easily highlights the risk of each project in front end planning. Carve's red-yellow-green indicators quickly communicate the risk level of a project at each PDRI stage.
Online assessment summary delivers actionable insights
Share the results of a project's PDRI session in an interactive manner that highlights identified risks (low definition items), action items, and comparison to relevant industry and portfolio benchmarks.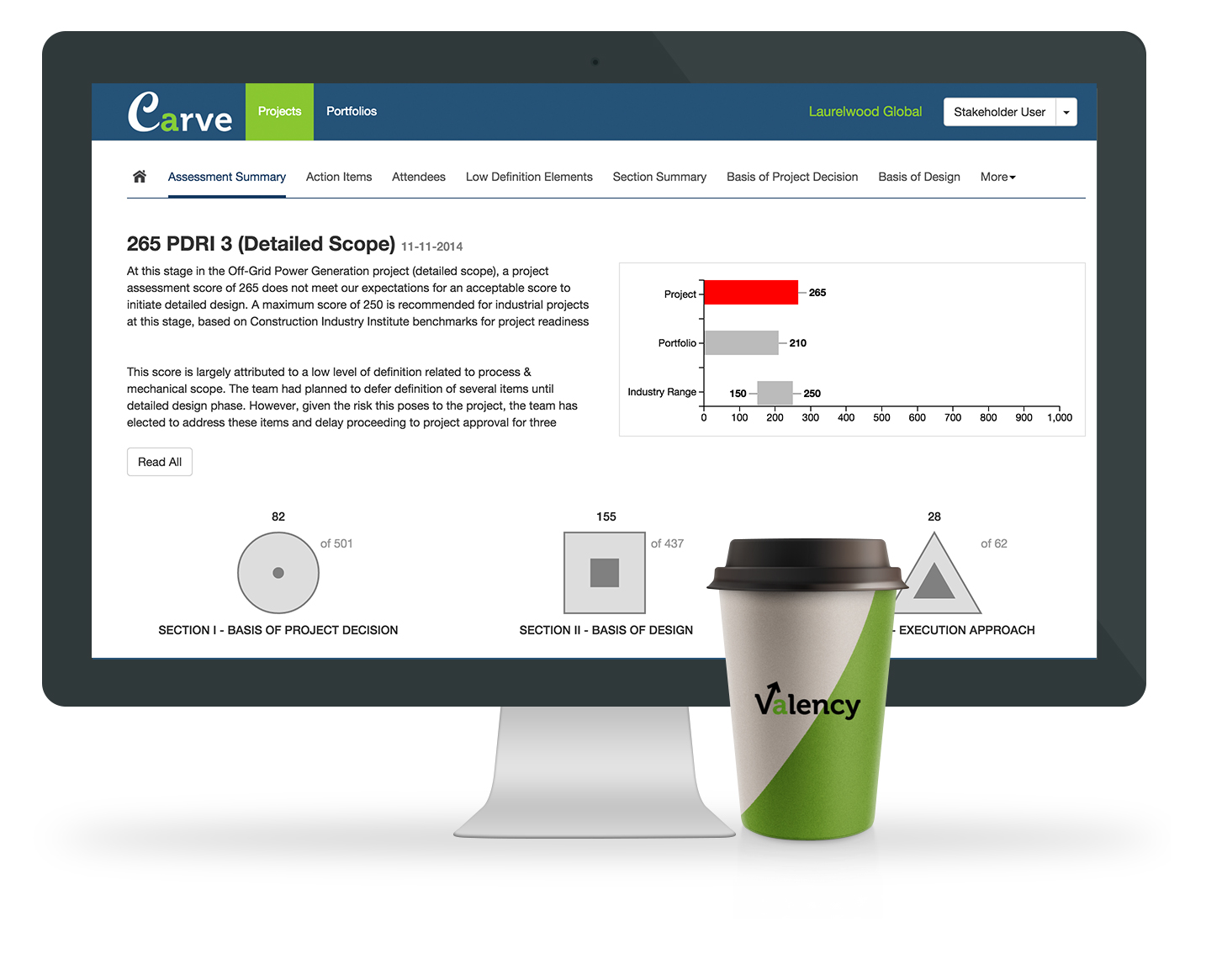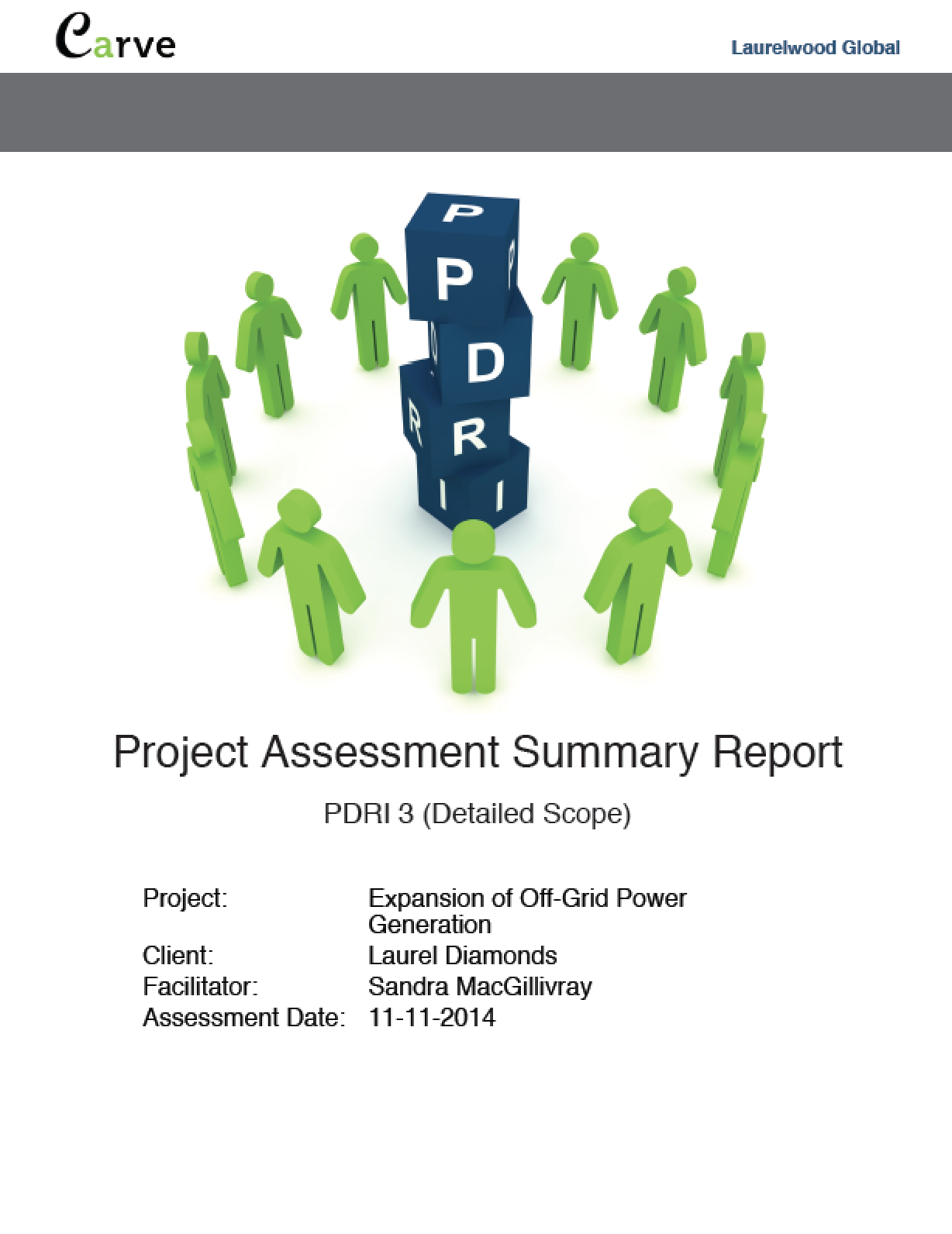 PDF summary report engages senior stakeholders
Create your PDRI Summary report in just one click. Communicate results in a manner that allows your executive team, board of directors, or investors to gain a clearer understanding of outstanding project risks without needing an in-depth understanding of PDRI.
Customize PDRI templates
fit-for-purpose

to your organization

Customize element names and descriptions and make PDRI 'fit-for-purpose' to your organization. Incorporate business unit considerations, corporate policies and procedures, gate deliverables and regulatory requirements.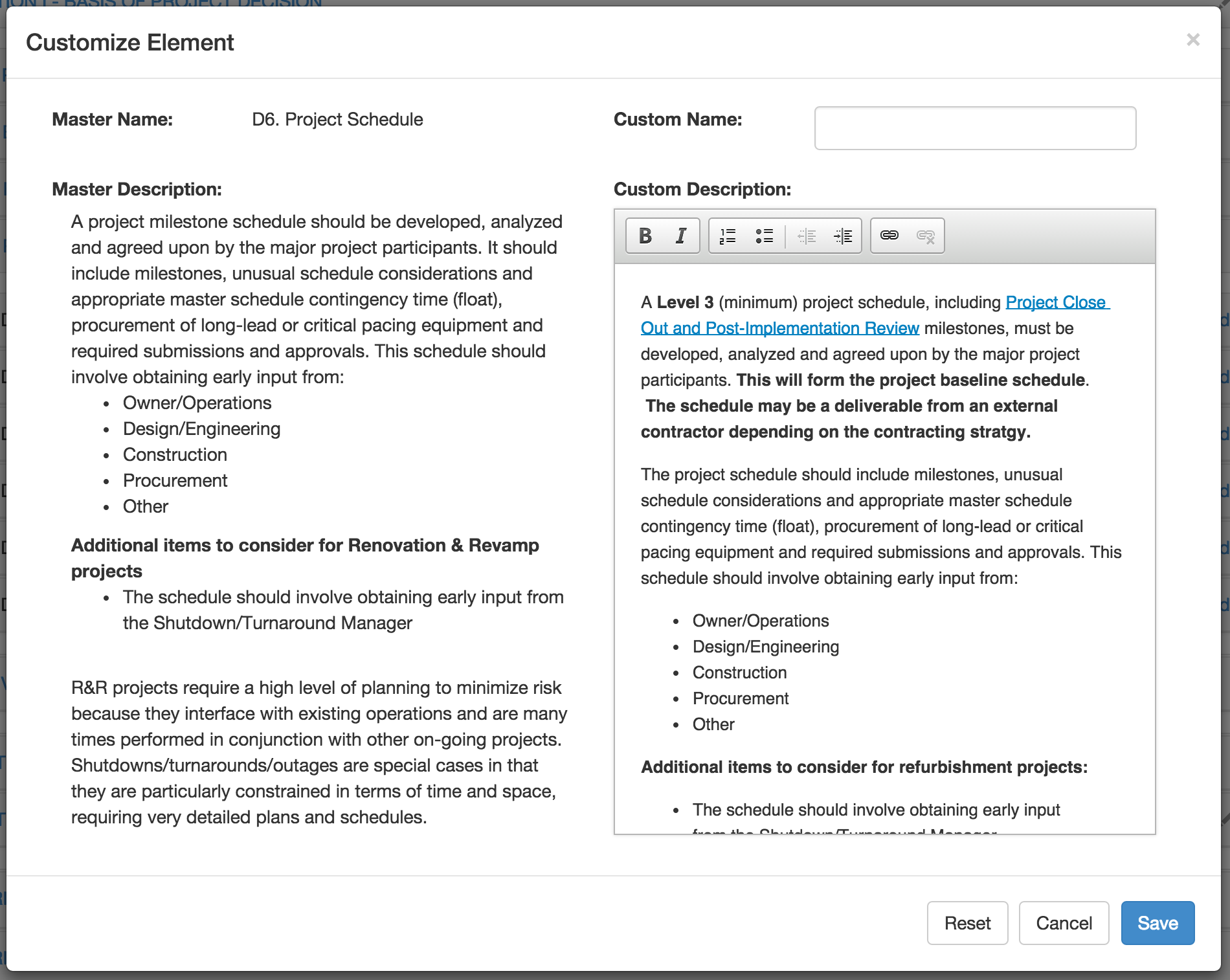 Carve for Portfolio & Program Managers
If your organization manages capital spending at a program or portfolio level, Carve helps equip your program and portfolio managers with increased insight into the portfolio-level risk of projects in front end planning.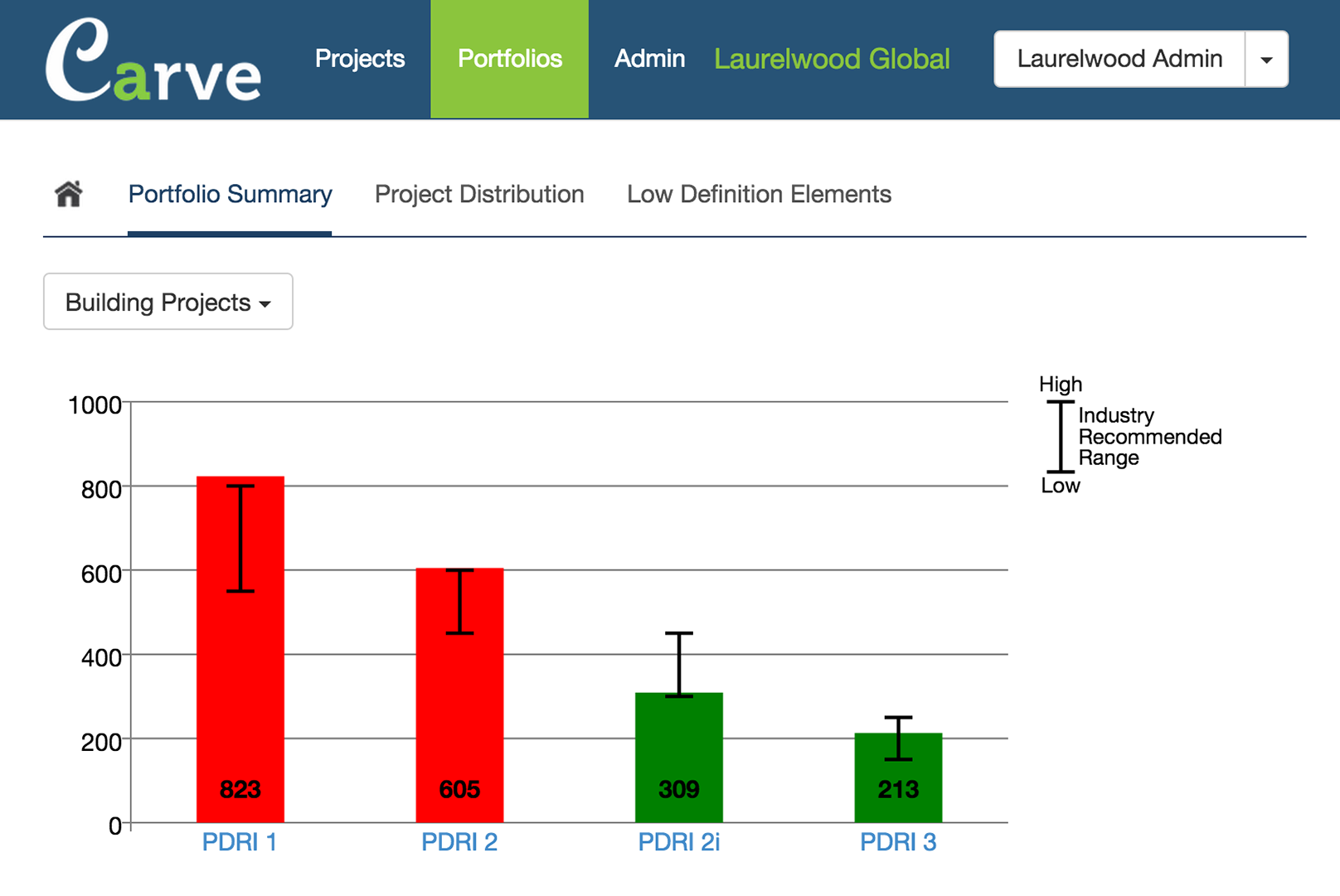 Monitor the risk profile of each portfolio
Portfolio managers gain insight into the aggregate risk profile of projects in their portfolio at each stage of the front end planning process.
Focus attention on higher risk projects
Portfolio managers can easily classify projects based on risk, in particular as they move from front end planning into execution. Focus on the exceptions and drill down into higher risk projects with a single click.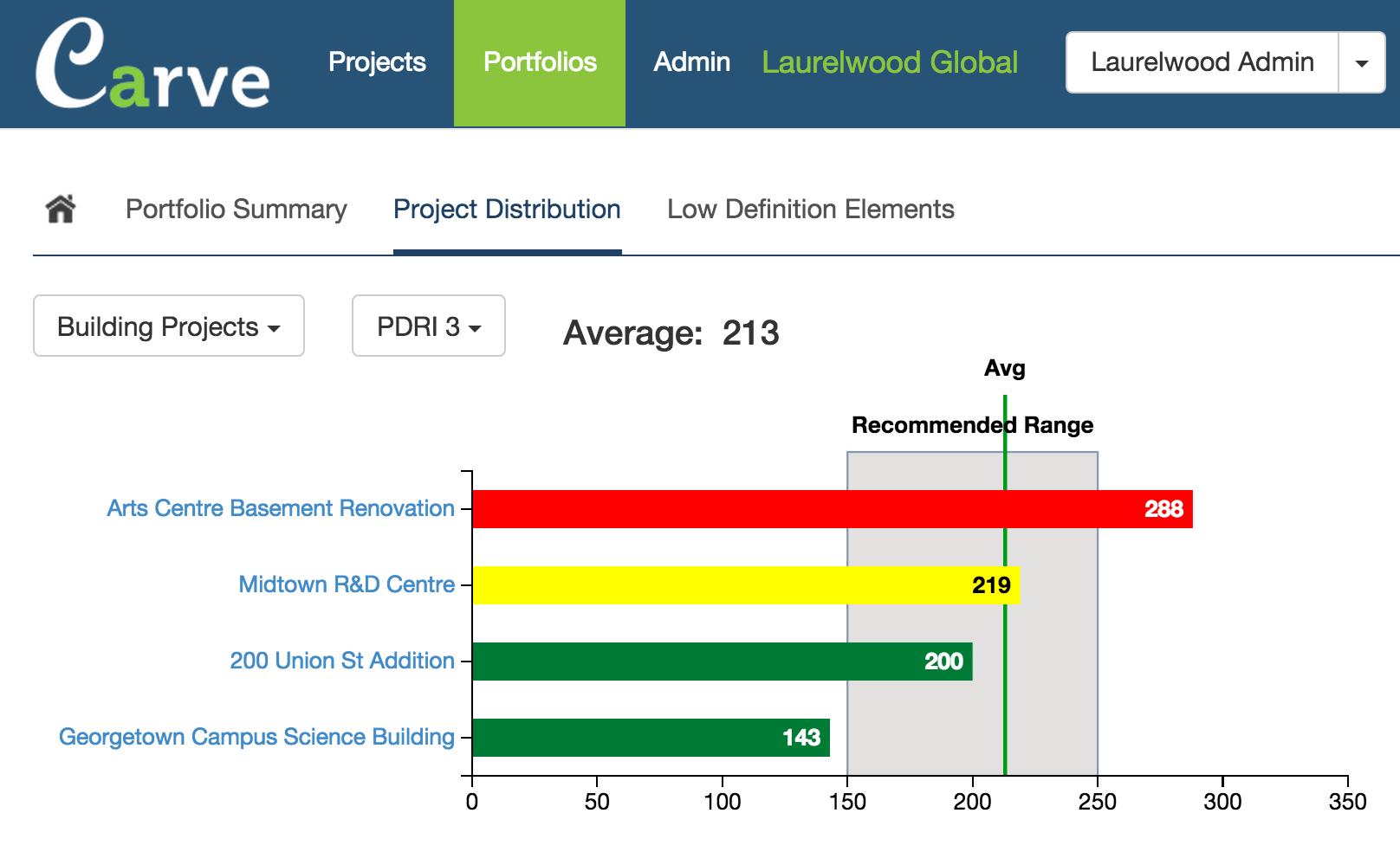 Carve for Continuous Improvement
Carve provides those responsible for your center of excellence or continuous improvement with a comprehensive insight into your front end planning practices.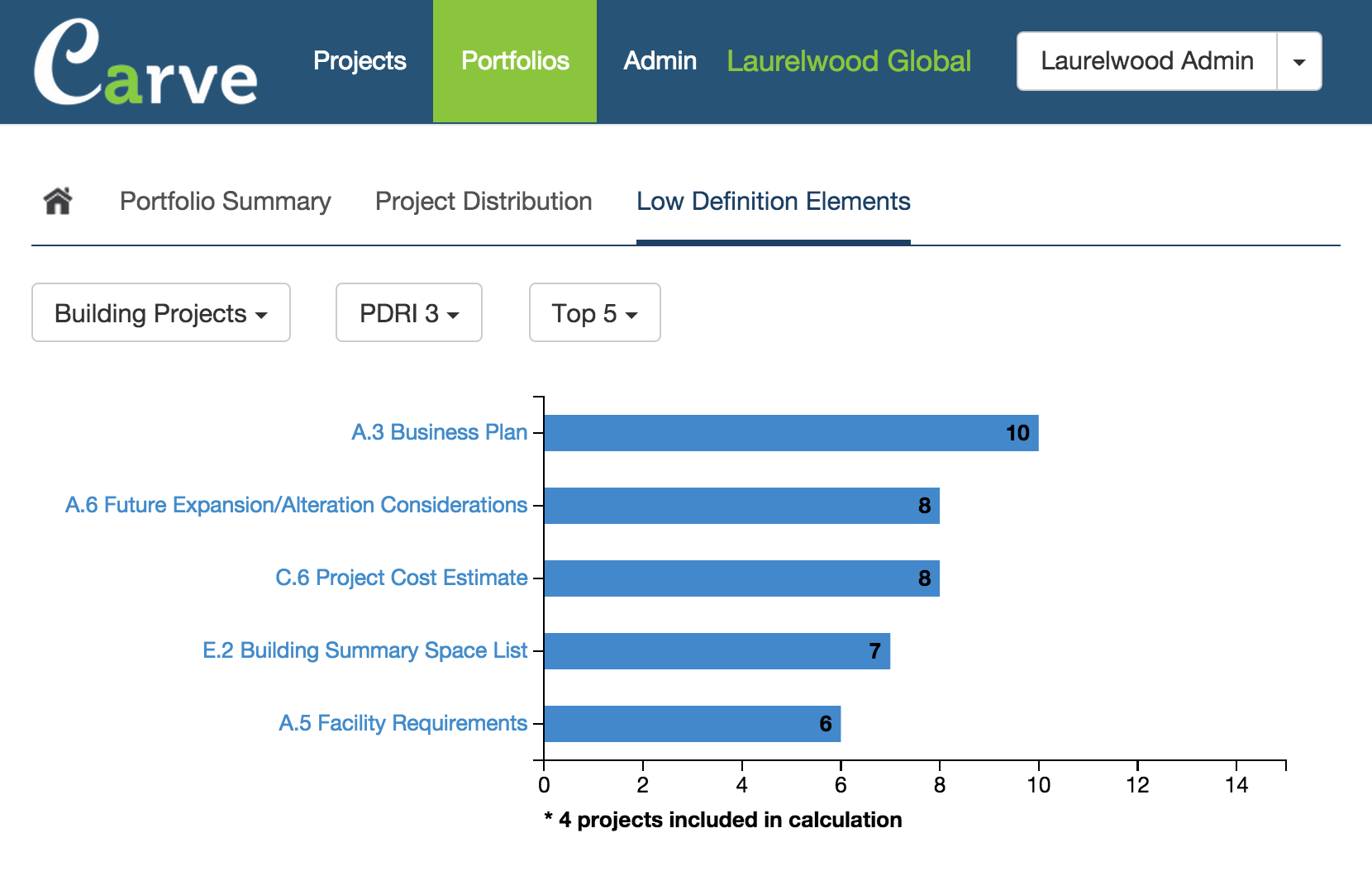 Identify portfolio weaknesses posing the greatest risk to project execution
Analyze the low definition elements that consistently pose the most risk to successful project execution for each portfolio and stage gate.
Easily understand PDRI element expectations
Don't worry if you don't use PDRI every day. Carve helps you access the element descriptions with a simple click.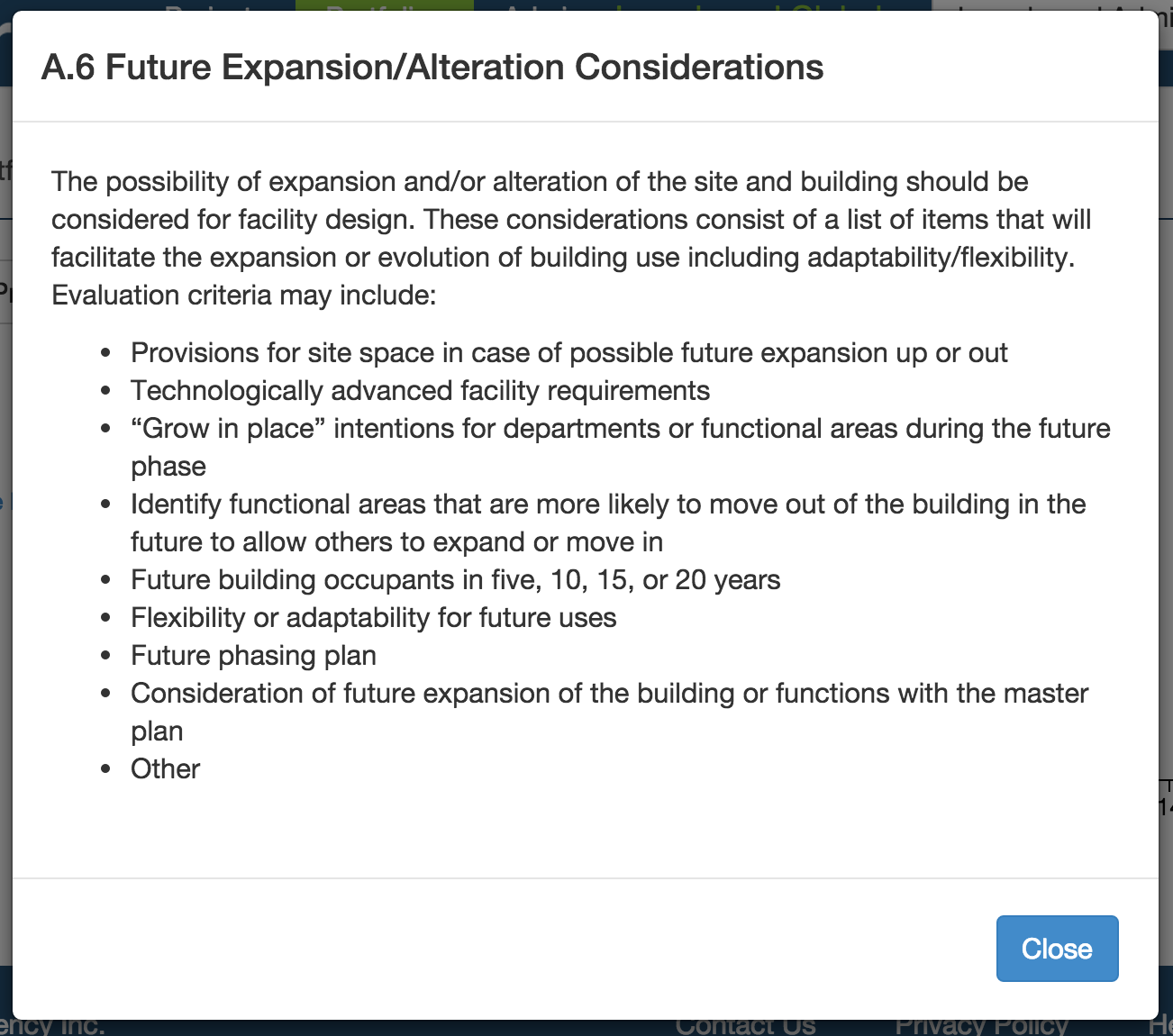 Features
Facilitator
Edition
Professional
Edition
Enterprise
Edition
Users
Up to 10
Unlimited
Unlimited
Project dashboard
√
√
√
PDRI Templates
√
√
√
Prepare PDRI summary report
√
√
√
One-step PDF summary report
√
√
√
PDRI assessment dashboard
√
√
√
Export an assessment
√
√
√
Email sharing of assessments
√
√
PDRI template configuration
√
√
User and portfolio management
√
√
Portfolio dashboard
√
√
PDRI averages by phase gate
√
√
Project distribution by PDRI score
√
√
Portfolio low definition elements
√
√
Project/Portfolio benchmark comparisons
√
√
Submit API read requests
√
√
Single sign-on (SSO) support
√
√
Deployment
Cloud
Cloud
Cloud
Support
Web/Email
Phone + web/email
Phone + web/email
Annual Subscription Pricing
Per Year (US$)

Contact Valency

Contact Valency

Contact Valency
Contact Us
We build certainty into your Capital Project Life Cycle.