2019 CII Annual Conference
Valency is excited to be participating in Construction Industry Institute's (CII's) Annual Conference.
We'll be demonstrating Carve for PDRI and Construction Readiness.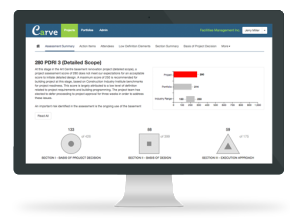 Carve is a cloud-based software tool developed by Valency Inc. for managing best practices in capital construction project management.  Carve provides a simple, easy-to-use interface that will guide you step-by-step through selected procedures and provide you with comprehensive reports and benchmarks to aid in your project management.
Visit us at booth 202 – we're looking forward to talking with you about your requirements for implementing CII's best practices in project management.
To register for the annual conference, please visit CII's website: https://www.construction-institute.org/events/annual-conference/ac19