COURSE OUTLINE
Construction Readiness Principles & Practices (VAL-115)
Summary
This course introduces the principles of construction readiness and how to use CII's Construction Readiness Assessment (CRA) to monitor project health and prevent premature construction starts. Construction-ready projects outperform projects that are not ready, with up to 20% better cost performance and 21.5% better schedule performance.
Participants will learn how to assess readiness factors that are critical to ensuring projects are "construction ready" and achieve increased team alignment, identify gaps and risks, and objectively measure progress throughout the Execution phase of projects. Valency's Carve for Construction Readiness application is introduced, along with best practices for configuration of the CRA categories and factors to meet the specific needs of an organization. Recommended facilitation techniques are explained, as well as roles, responsibilities and logistics of conducting a successful CRA session.
Learning Objectives
At the end of this course participants will be able to:
Explain the Construction Readiness Assessment (CRA) methodology and benefits to their organization
Recommend when CRA sessions should be conducted during the Execution phase
Understand the roles, responsibilities and logistics for a CRA session
Configure the CRA template to address organization and sector-specific requirements.
Understand how to fully utilize CRA findings to ensure the project achieves a sufficient level of construction readiness prior to starting construction
Set expectations with senior stakeholders of how CRA will improve construction productivity, and ultimately cost and schedule performance
Who Should Attend
This course targets the project leaders who work together during the Execution phase to ensure construction readiness and a productive start to construction. Recommended attendees include Program Managers, Project Managers, Construction Managers, Construction Coordinators, Pre-Construction Leads, Project Controls Leads, Procurement Managers, Contract Managers, Quality Management, Commissioning Leads, Health & Safety professionals and others.
Course Outline
Introduction to Construction Readiness
Overview of course objectives and agenda
How do well-planned projects go off the rails?
What is Construction Readiness?
CII's research on the challenges preventing productive construction starts
Performance impact of ensuring projects are "construction ready"
Interactive Exercise – self-evaluation of organizational maturity in construction readiness related practices
Construction Readiness Assessment Methodology
Overview of CII's Construction Readiness Assessment (CRA)
Readiness categories and factors
The CRA assessment process
When to conduct CRA sessions throughout the Execution phase
Interpretting Readiness Scores & CII benchmarks
Interactive Exercise – large group case study to recommend next steps based on results from a CRA assessment
Tools & Resources
Walk-through of Carve for Construction Readiness
Customizing categories and factors
Configuring CRA color score ranges
Preparing for a CRA Session
Preparation steps for a CRA Session
Recommended participants
Specific benefits for team members
Role of the Facilitator
Background materials to provide a Facilitator
Interactive Case Study
Interactive exercise – using a case study, the class will participate in a Mock CRA session. Each participant will be assigned a role from the project team and provided with behavior hints. The instructor will facilitate the Mock CRA session using Carve. The group will assess a range of readiness factors and practice behaviors that encourage open and honest communication, identifying gaps, and capturing action items.
Strategies for Successful Implementation
Adding organization-specific factor descriptions
How to fully utilize CRA findings
Aligning with PDRI implementations
Aligning with Advanced Work Packaging
Summary
Review the performance impact of ensuring projects are "construction ready"
Discuss important "take-aways"
Conduct course evaluation
Certificate
A certificate of completion for 7 Professional Development continuing education (PDH) credits will be issued to those who attend and complete the course. The course is conducted by Valency, a Registered Education Provider for the Construction Industry Institute (CII) and the Construction Management Association of America (CMAA).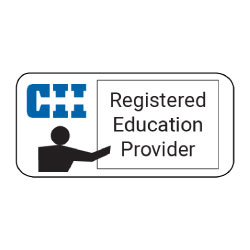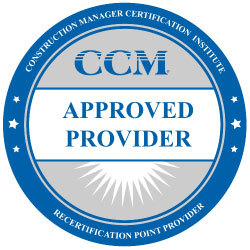 Mar 20, 2024 @ 10:00 am

-

Mar 21, 2024 @ 10:00 am

EDT

at Virtual Classroom