Projects, by their nature, are dynamic – critical issues and decisions arise throughout a project's lifecycle. However, it is much easier to influence a project's outcome during front end planning when expenditure is relatively low, than it is to affect the outcome once a project moves into execution. [1]
As a project leader, none of this is news to you, however; there are some common circumstances that lead to fast tracking the Front End Planning process resulting in poor scope definition. If you take a moment to reflect on your own projects, have you have encountered any of these scenarios?
Pressure to get to market faster?
Missing key resource involvement?
Lack of in-house design or planning capability?
Overly optimistic leadership?
Financial pressure to minimize planning costs?
During our most recent webinar: Introduction to the Project Definition Rating Index (PDRI), our attendees weighed in on their greatest drivers of poor scope definition in their organization. With a quick review of the results, we can clearly see that the responses mirror that of CII's findings.
Overly optimistic leadership and pressure to get product to market faster were found to be particularly dominant out of the surveyed group.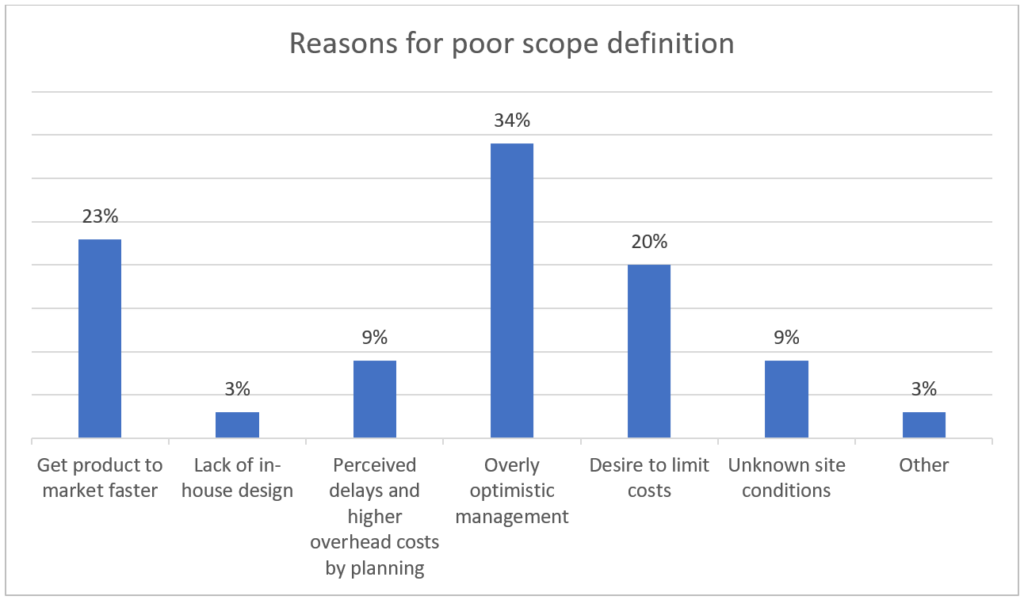 Figure 1: Valency webinar survey results, April 2021 – Reasons for Poor Scope Definition in Capital Construction Projects
So, the question becomes, "How do we overcome these obstacles and achieve a well-defined scope?"
The answer: a time-tested methodology with proven results.
Consider what it would mean to your management if you could introduce a practice that has been proven to improve scope definition and achieve:
Project cost savings of up to 25%, and schedule reductions of up to 17%? Better yet, a practice that has been implemented worldwide, and benchmarked on over $96 billion in projects[2].
The practice I'm referring to DOES exist and is called: The Project Definition Rating Index (PDRI).
Best Practice for Defining Scope in Capital Construction Projects
The Project Definition Rating Index (PDRI) is a methodology used in capital projects to measure the degree of scope definition during front end planning.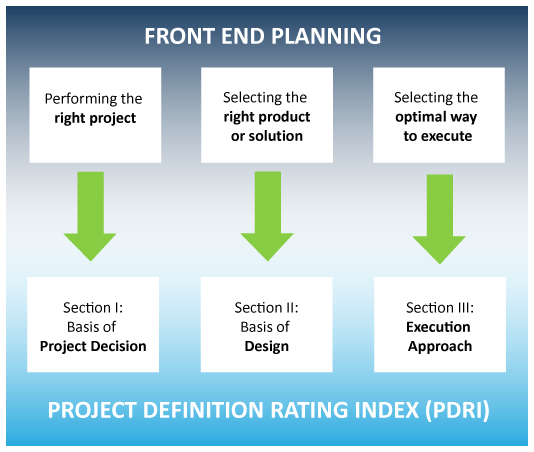 The methodology includes a facilitated session that:
Provides you with a comprehensive review of scope including:
The Basis of Project Decision (selecting the right project)
Basis of Design (scoping the right product)
Execution Approach (selecting the right way to execute)
It helps identify gaps, and supports the project team in taking actions to address gaps
PDRI is the most successful method of aligning stakeholders — BEFORE a project is sanctioned!
Most importantly, it helps everyone work together to reduce risk
Over twenty years ago, the Construction Industry Institute (CII) introduced the PDRI methodology and as a CII Registered Education Provider, our team at Valency supports organizations around the world in implementing game-changing practices like this one.
References:
"Pre-Project Planning (Best Practice)," Research Team 039, Construction Industry Institute (CII), 1994 
"Assessment of Effective Front End Planning Processes," Research Summary 268-1a, Construction Industry Institute (CII), 2013