WEBINAR
A Strategic Approach to Project Restarts with CII's Construction Readiness Assessment
As pandemic-related restrictions begin to ease, construction project leaders have a unique opportunity for a second take on pre-construction planning before projects resume. The Construction Readiness Assessment, developed by CII, is an excellent resource to support your restart strategy. This methodology helps ensure alignment among all project stakeholders and provides flexibility to incorporate changes to readiness factors directly resulting from COVID-19.
Webinar Replay
Complete the form below to access the replay.
Sandra MacGillivray, PMP, PMI-RMP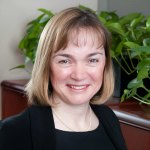 Sandra is the Managing Director for Valency Inc. She specializes in implementing best practices from the Construction Industry Institute (CII) that dramatically improve capital project performance.  Sandra is a Certified PDRI Facilitator, Registered Education Provider (REP) with the Construction Industry Institute (CII), a Project Management Professional (PMP), and a PMI Risk Management Professional (PMI-RMP) with over 15 years of project management experience.  Sandra is a past research team member with the Construction Industry Institute on front end planning, risk management and portfolio management. She holds a Bachelor of Science from the University of Waterloo and a Master in Business Administration from Wilfrid Laurier University.