World-Class Online Training, When & Where It Fits Your Schedule

Valency Online Education is a solution is designed to meet the specific needs of Project Managers for design and construction projects.  We believe this starts with helping your supervisors establish a clear path for training development with every project manager using the Project Manager Competency Assessment.
Industry-Specific Course Library
CII Best Practices Package
Developed by Valency,
a leading CII Registered Provider
200+ Project Management Courses
Aligned to the essential competencies for Design & Construction
Project Management
Project Management Professional Preparation
PMP Exam Preparation curriculum
including practice exams
Project Manager Competency Assessment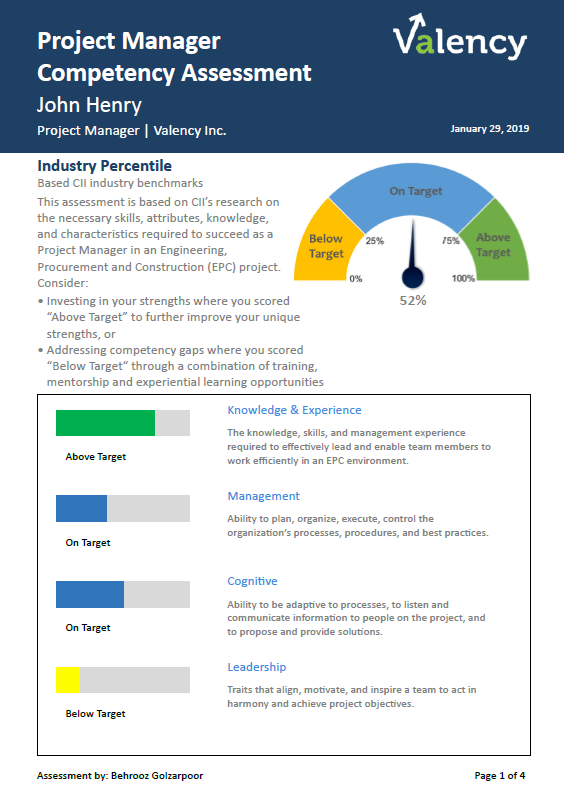 A Personalized Training Development Path For Every Project Manager

Valency Online Education includes full access to the Project Manager Competency Assessment. This web-based assessment is specifically designed to comprehensively assess critical project management skills that are necessary for Project Managers in an Engineering, Procurement, and construction (EPC) environment. Based on the comparison of the assessment results with the industry benchmarks a customized training and development path is suggested to improve critical skills.