Webinar – The Importance of Facilitation Skills in Capital Project Workshops
Dec 7 @ 12:00 pm

-

1:00 pm

EST
Many CII practices rely on skilled facilitators to lead successful workshops including PDRI, Construction Readiness, Lessons Learned, Advanced Work Packaging, Risk Assessments, and Partnering. Effective facilitators are essential in the capital project lifecycle, but facilitation is a skill that's often overlooked.
A well-trained facilitator makes sure project workshops are productive, engage all participants, increase alignment, and support an effective decision-making process.
In this webinar, Valency will introduce core facilitation practices and techniques, followed by discussion with a panel of industry leaders with the Center of Excellence for their respective organizations. Panelists will share their experience with facilitation, capital project workshops where facilitators are essential, and their strategies to build facilitation skills and capacity across their organizations.
This webinar will help build an understanding of the role of a facilitator, core facilitation practices, and a better understanding of group dynamics involved in collaborative decision-making.
You will be redirected to CII's registration form.

This webinar is conducted in partnership with the Construction Industry Institute (CII).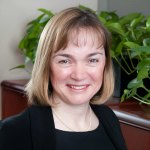 Sandra MacGillivray, Managing Director, Valency Inc.
Sandra is a trusted advisor on CII Best Practices. She has served as a member on CII research teams including front end planning, risk management, and portfolio metrics research and currently sits on the Board of Advisors. Sandra is a Project Management Professional (PMP) and Risk Management Professional (PMI-RMP). As Managing Director, she leads Valency's team of advisors, facilitators, and course developers to help clients implement best practices from the Construction Industry Institute.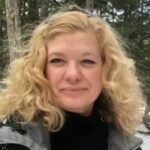 Ruth Sands, Capital Center of Excellence Leader, Engineering Technology Center, DuPont
Ruth leads a team that enables DuPont businesses to adhere to corporate capital project governance, execute capital in the most efficient way, and improve the return on invested capital. Ruth's team strategically upgrades capital project process best practices, maintains and improves Engineering systems and tools, provides training for capital project teams, monitors capital project execution metrics, and benchmarks execution performance internally and externally.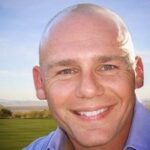 Sean Donde, Manager, Business Process & Continuous Improvement, Matrix Service Company
Sean leads Matrix Service's team in driving project execution performance through routine review oversight, continuous improvement initiatives, products & tools, cross-functional alignment, and tactical implementation of strategic priorities.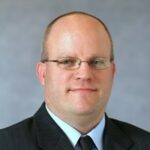 Jason Hetherington, Director Global Capital Project Management, ADM CAPEX COE, Archer Daniels Midland Company
Jason is the Global Process Owner for ADM's global capital project planning, development, and execution processes that drive effective project delivery to meet corporate goals. His team develops and evaluates best practices, tools, and applications to drive continuous improvement.