On-Demand Webinar – A Strategic Approach to Project Restarts with CII's Construction Readiness Assessment
As pandemic-related restrictions begin to ease, construction project leaders have a unique opportunity for a second take on pre-construction planning before projects resume.
The Construction Readiness Assessment, developed by CII, is an excellent resource to support your restart strategy. This methodology helps ensure alignment among all project stakeholders and provides flexibility to incorporate changes to readiness factors directly resulting from COVID-19.
Some examples of those factors include:
Health & safety
Human resources
Procurement & material management
Contract reviews
Tools & equipment availability
Risk assessment and management
Industry experts predict that project restarts are going to happen all at once.  It will be critically important to ensure each of your projects are on top of the many changes our industry faces in the months ahead.
In this webinar, Valency will introduce the Construction Readiness methodology and explain how to implement this construction best practice to achieve immediate results.
Presenter: Sandra MacGillivray, Managing Director, Valency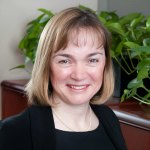 Sandra MacGillivray is a trusted advisor on CII best practices. She has served as a member on CII research teams including front end planning, risk management and portfolio metrics research and currently sits on the Board of Advisors. Sandra is a Project Management Professional (PMP) and Risk Management Professional (PMI-RMP). She leads Valency's team of advisors, facilitators and course developers to help our clients implement best practices from the Construction Industry Institute.