COURSE OUTLINE
Introduction to Construction Readiness (VAL-124)
Summary
This course introduces Construction Readiness with a brief look at the missing requirements that prevent a productive start of construction, the impact of a premature construction start, and the benefits of construction readiness based on CII's 2016 study on premature construction starts. As well, the Construction Readiness Assessment (CRA) and its role in preventing premature construction starts is introduced, along with Valency's Carve for Construction Readiness, a tool used to conduct the assessment.
Learning Objectives
At the end of this course, participants will be able to:
Discover the reasons behind premature starts to construction
Learn how the Construction Readiness methodology improves project performance
Understand each of the steps in the methodology
Learn about the supporting tools
Identify categories that are relevant to your role
Who should attend this course?
Recommended attendees include Program Managers, Project Managers, Project Engineers, Project Controls Managers, Design Managers, Designers, Quality Managers, Project Management Office leaders, Construction Managers, Technical Managers, Project Estimators, Contract Administrators, Quantity Surveyors, and others.
Course Outline
Introduction
Introduction to the instructor
Course overview
Introduction to the learning objectives
Key terms
1.0 Introduction to Construction Readiness
How do well-planned projects go off the rails?
CII's research on the challenges preventing productive construction
starts
Impact of a premature construction start
What is Construction Readiness?
How Construction Readiness adds value
2.0 Assessment Methodology
Introduction to the Construction Readiness Assessment (CRA)
Introduction to components of a CRA

What is a Factor?
Categories
Recommended Score Ranges

When to conduct a CRA?
How is CRA used?
Introduction to the CRA process
3.0 Tools and Resources
Introduction to Carve for Construction Readiness
4.0 Assessment Process
Walk-through of Carve for Construction Readiness

Assessment tab
Factors
Readiness Chart
Missing Factors
Action Items
Best Practices
Summary
Summary Report
5.0 Categories
Detailed information on each of the 15 categories of a CRA
6.0 Summary
Review the benefits of Construction Readiness
Review when to conduct a CRA and how a CRA can be used
Course overview and learning objectives summary
Next Steps
CERTIFICATE
A certificate of completion will be issued to those who attend and complete the course. The course is conducted by Valency, a Registered Education Provider for the Construction Industry Institute (CII) and the Construction Management Association of America (CMAA).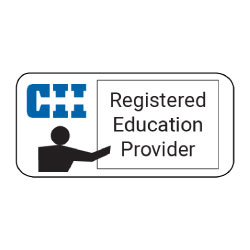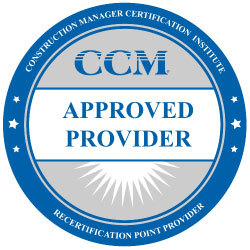 THIS IS AN ON-DEMAND VIRTUAL COURSE
This course is part of Valency's Project Assurance On-Demand Training Program