COURSE OUTLINE
Front End Planning Best Practices (VAL-121)
Summary
The focus of this course is on front end planning best practices that can help you improve capital project performance. This course will introduce you to the relationship between front end planning and capital project performance, in which critical success factors in conducting effective front-end planning are shared. A walk-through of front end planning phase gates is conducted and the tools and techniques that aid in front end planning are explored before introducing three best practices to improve performance in your capital projects. Though this course's content applies to many types of capital projects, the best practices shared come from the construction industry. The benchmarks and tools are focused on front end planning for industrial, building and infrastructure capital projects.
Learning Objectives
At the end of this course, participants will be able to:
Understand the relationship between front end planning and capital project performance.
Gain knowledge of CII's front end planning process used on successful projects.
Understand CII tools and techniques used to effectively execute front end planning in capital projects.
Who should attend this course?
This course targets project stakeholders responsible for both process and non-process related small projects.  Recommended attendees include Program Managers, Project Managers, Plant Managers, Design Managers, Designers, Construction Managers, Technical Managers, Project Estimators and Schedulers Business Unit leaders, Site Supervisors, Project Finance personnel, Operations leaders, Contract Administrators, Maintenance Managers, Risk specialists, Procurement professionals, Materials Supervisors, Quality specialists, Legal, Project Controls analysts, Engineers and Planners, Information Commercial Managers, Cost Engineers, Quantity Surveyors, Health & Safety professionals and others.
Course Outline
Section 1: Course Introduction
Instructor introduction
Provide a course overview
Introduce learning objectives
Section 2: Introduction to Front End Planning
Front end planning overview and basics
Introduce critical success factors
Explain how front end planning translates into practice
Knowledge check – quiz
Section 3: Phase Gate Walk-Through
Walk-through phases and gates of front end planning process
Knowledge check – quiz
Section 4: Summary
Present best practices
Principles of front end planning
Section 5: Tools & Techniques
Part 1 – Alignment breakdown
Part 2 – Project Execution Plan
Part 3 – PDRI Breakdown
CERTIFICATE
A certificate of completion will be issued to those who attend and complete the course. The course is conducted by Valency, a Registered Education Provider for the Construction Industry Institute (CII) and the Construction Management Association of America (CMAA).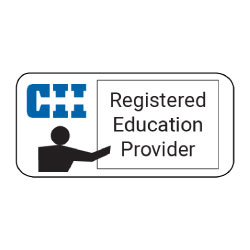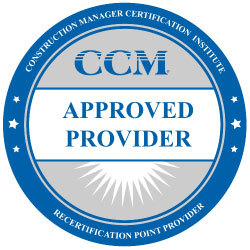 This is an on-demand virtual course
This course is part of Valency's Project Assurance On-Demand Training Program