COURSE OUTLINE
Facilitation Skills for Project Leaders (VAL-123)
Summary
Facilitation skills are critical to helping project teams achieve success in today's complex project delivery environment. When properly applied, facilitated meetings and workshops generate buy-in, increase team alignment and empower project team members. This course introduces core facilitation skills to help project leaders facilitate critical meetings and workshops throughout the project lifecycle. Foundational facilitation practices are introduced that will help project leaders learning to facilitate sessions using CII practices such as the:
Project Definition Rating Index (PDRI)
Construction Readiness
Risk Management
Lessons Learned, and
Partnering
Learning Objectives
At the end of this course, participants will be able to:
Understand the benefits of having a facilitated meeting
Explain the role of a facilitator
Appreciate how a facilitator will improve team dynamics in a collaborative meeting.This has been demonstrated, in Capital projects, to increase team and projectperformance
Recognize when facilitation tools and methods best benefit a meeting
Identify specific instances in the Project Life Cycle where facilitation will bring significantvalue to your project
Who should attend this course?
Recommended attendees include Project Mangers, Project Specialists, Program Managers, Portfolio Managers, Quality Managers and Construction Managers
Course Outline
Course Introduction
Course overview and learning objectives
Introduction to Facilitation
What type of meetings, specific to Capital Projects benefit from having Facilitators
Core Facilitation Practices
To be effective facilitators must have strong interpersonal skills; these Core Practicesinclude skills that can greatly enhance a facilitated meeting.
Tools and Methods of Facilitation
Understand the Dynamics of Group Decision Making to match the best facilitation tools for a successful meeting and purposeful outcomes.
Facilitation Examples for Capital Projects
Three practical examples where facilitation of the "exercise" has been demonstrated to significantly improve project performance; these include the Project Definition RatingIndex (PDRI), Construction Readiness Assessments and Risk Assessment.
CERTIFICATE
A certificate of completion will be issued to those who attend and complete the course. The course is conducted by Valency, a Registered Education Provider for the Construction Industry Institute (CII) and the Construction Management Association of America (CMAA).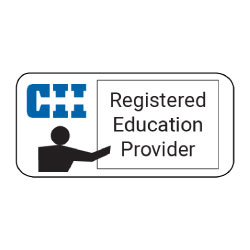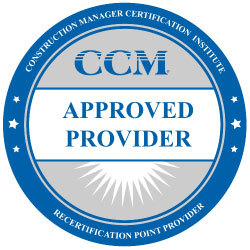 THIS IS AN ON-DEMAND VIRTUAL COURSE
This course is part of Valency's Project Assurance On-Demand Training Program