If your organization manages capital spending at a program or portfolio level, Carve helps equip your program and portfolio managers with increased insight into the portfolio-level risk of projects in front end planning.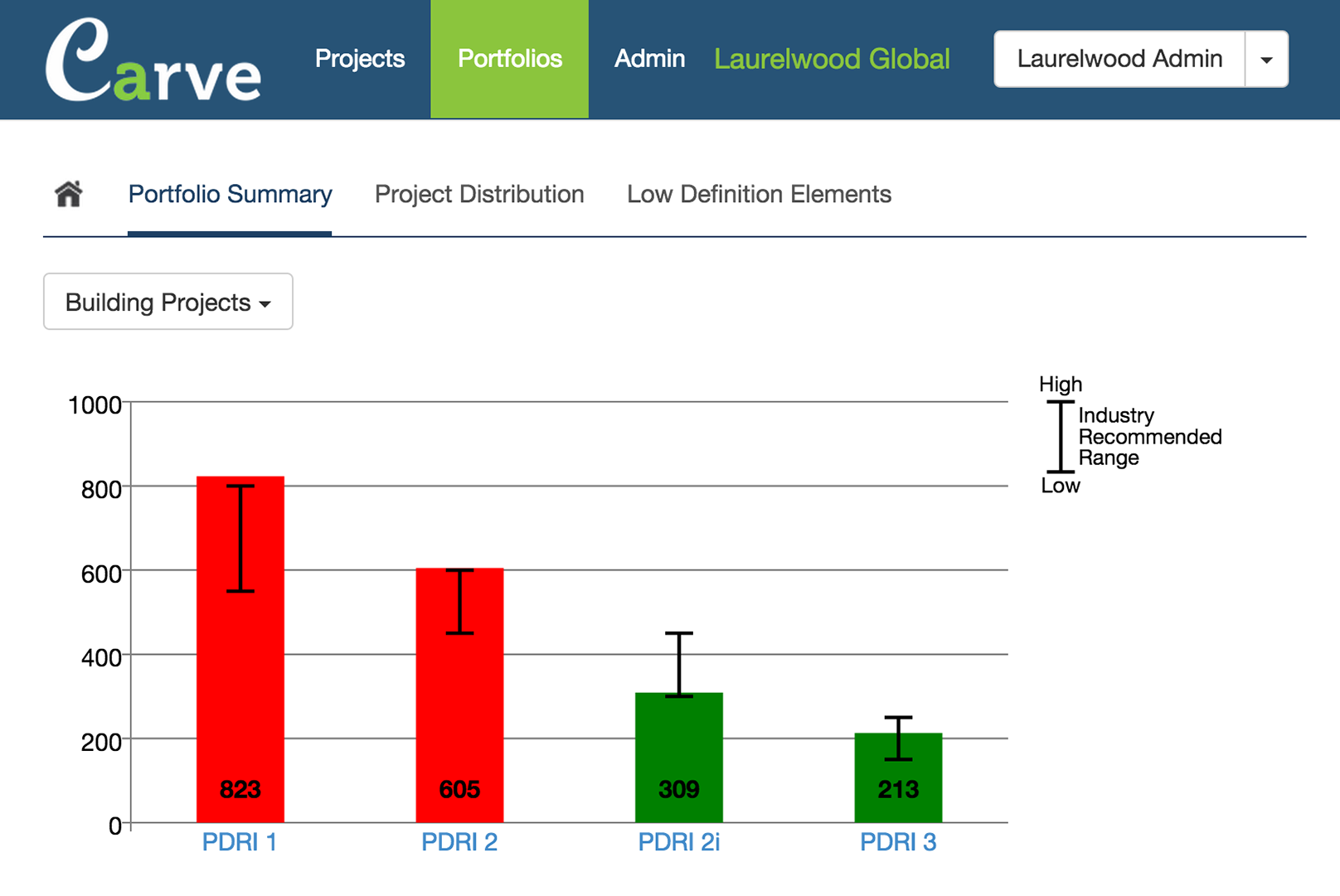 Monitor the risk profile of each portfolio
Portfolio managers gain insight into the aggregate risk profile of projects in their portfolio at each stage of the front end planning process.
Focus attention on higher risk projects
Portfolio managers can easily classify projects based on risk, in particular as they move from front end planning into execution. Focus on the exceptions and drill down into higher risk projects with a single click.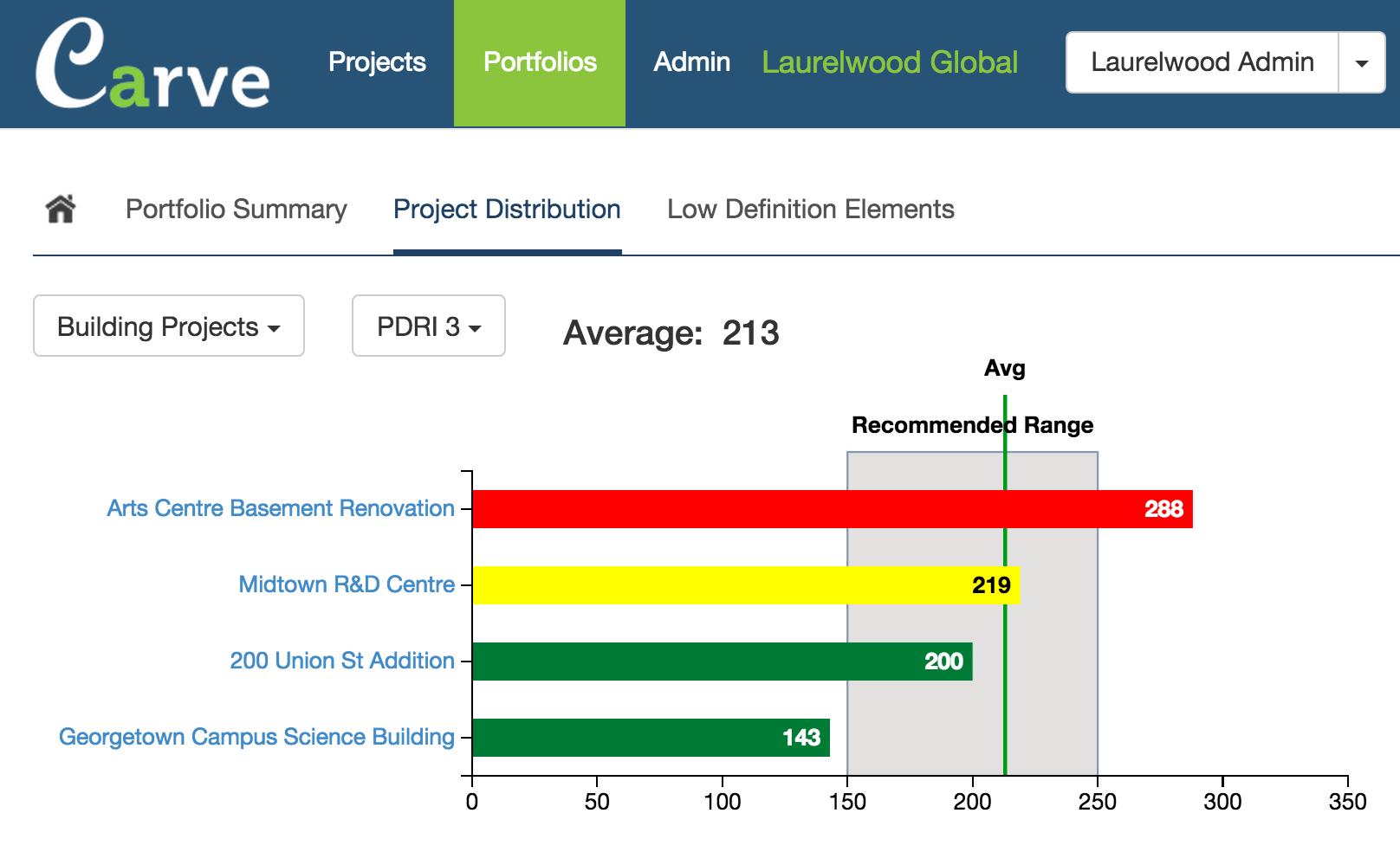 Carve for PDRI | Project Stakeholders | Portfolio & Program Managers | Continuous Improvement | Learn More