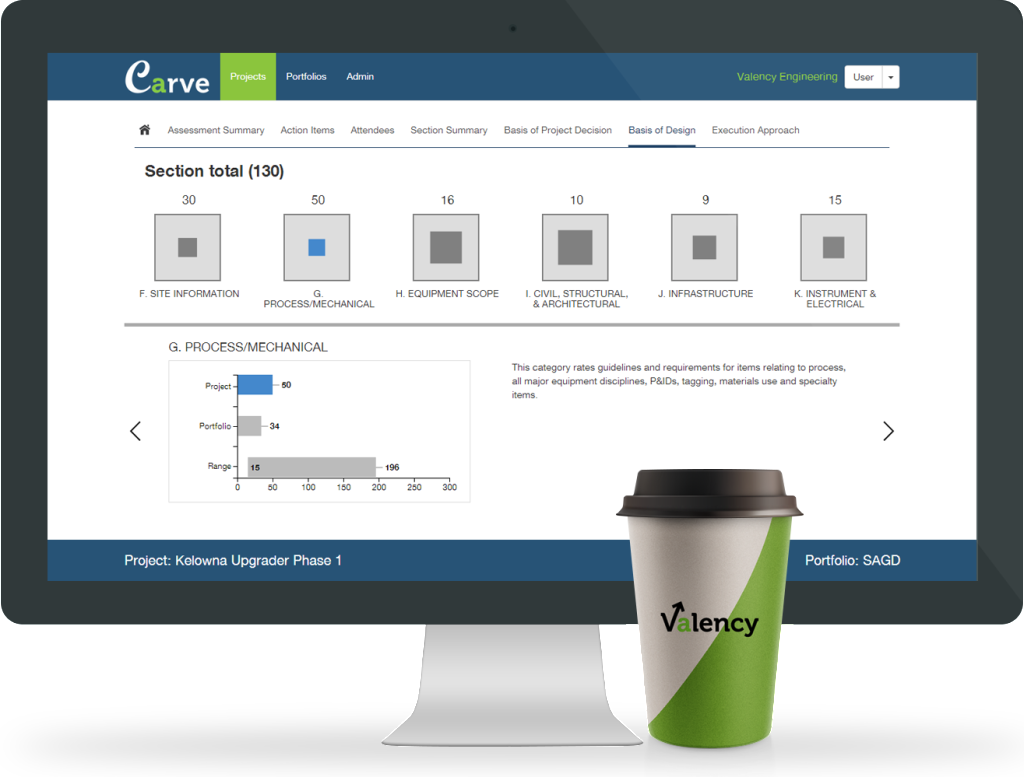 Three Strategies to increase PDRI's strategic value in your organization
If you did not have an opportunity to join us for a free one-hour webinar to celebrate the worldwide product launch of of Carve – the first front end planning decision support tool to dramatically increase the strategic impact of PDRI in your organization – we invite you to view the entire Webinar in three parts via these links:
Part 1 – Introducing Valency and Jerry's Scenario
Part 2 – The Carve demonstration
Part 3 – Recap and Conclusions
We'll introduce a scenario where Jerry, a Project Manager from Houston relocates to Calgary for his first project in the Oilsands. His team is in FEP-2, and Jerry senses there are critical gaps.  Jerry credits much of his successful track record in Houston to their front end planning process, and in particular using PDRI.  He takes action and engages his trusted PDRI facilitator from Houston.
Three Strategies to Consider
We'll show how Carve plays a critical role in Jerry's successful resolution of his project gaps and how he kick-starts the adoption of PDRI in the Calgary office, including:
Leveraging PDRI metrics from a similar project portfolio to help his team put their gaps and risks into context.
Connecting with senior stakeholders who are new to PDRI by sharing results in a visual, executive dashboard.
Highlighting powerful leading indicators of project performance that are possible when portfolio-level PDRI benchmarks are correlated with project outcomes.