Learn CII best practices in front end planning for capital projects (VAL-101)
Front end planning may be the most important process in the construction and operation of a capital asset. Industry research shows that projects with intensive front end planning efforts and a well-defined scope perform markedly better in terms of total cost, schedule performance and change orders than those with less intensive front end planning efforts.

This course introduces key tools and techniques available for improving front end planning and offers participants the opportunity to learn how to apply front end planning principles using the Construction Industry Institute's front end planning phase-gate process.
Critical issues and decisions arise throughout a project's life-cycle, but it's much easier to influence a project's outcome during front end planning when expenditure is relatively low, than it is to affect the outcome once a project moves into execution.
Built around an interactive case study, this course offers participants a practical opportunity to apply the principles of front end planning. Participants will work collaboratively in small groups to conduct analysis at each phase of front end planning for the project. The course concludes with each group presenting their recommendation (and rationale) on whether the project should be authorized to proceed to detailed design.
Focus
Front end planning phase-gate process and tools for construction projects
CII Best Practice
Front End Planning
Who Should Attend
Program Managers, Project Managers, Project Engineers, Architects, Design Managers, Designers, Construction Managers, and others
PDUs from PMI
7 Professional Development Units (PDUs)
from the Project Management Institute (PMI)
>> Full Course Outline
Register for an Upcoming Course
Our Clients Said…
"Great Course! It helped improve my understanding of the value of front end planning."
Cost & Schedule Analyst,
Ontario Power Generation

"Great discussion and front end planning case study – it hit home!"
Project Director,
Eli Lilly
"The material presented will be beneficial for us to bring back to our organization. Sandra's facilitation skills, energy and overall enthusiasm made for a fun session! "
Senior Project Manager,
PSE&G
Course Instructor
Sandra MacGillivray, PMP, PMI-RMP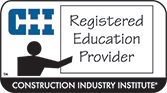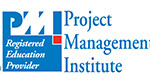 Sandra is the Managing Director for Valency Inc., an implementer of best practices from the Construction Industry Institute (CII) that dramatically improve capital project performance.  She is a Certified PDRI Facilitator, Registered Education Provider (REP) with the Construction Industry Institute (CII), a Project Management Professional (PMP), and a PMI Risk Management Professional (PMI-RMP) with over 15 years of project management experience.  Sandra is a past research team member with the Construction Industry Institute on front end planning, risk management and portfolio management. She holds a Bachelor of Science from the University of Waterloo and a Master in Business Administration from Wilfrid Laurier University.