Webinar: Getting the most out of PDRI
Topic
This webinar introduces implementation strategies that will help organizations get the most out of their investment in PDRI:
Increase the adoption rate and consistency in use
Identify opportunities for continuous improvement in front end planning, and measure the impact
Provide guidance on cost and schedule performance ranges based on PDRI score
Valency shares their total-solution approach  to implementation of PDRI using their Carve application.  Research results are also shared from a recent study by the University of Waterloo.  Dr. Mahdi Safa explains how PDRI data can be used to identify influential factors in project performance.
For additional information on the Project Definition Rating Index methodology, download this free white paper: Introduction to PDRI
Presenters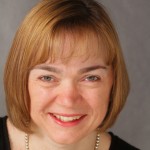 Sandra MacGillivray
Managing Director, Valency
Sandra MacGillivray is a Certified PDRI Facilitator, Project Management Professional (PMP), and a past research team member with the Construction Industry Institute on front end planning, risk management and portfolio management.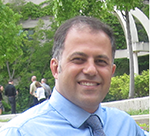 Mahdi Safa
Post-Doctoral Fellow, University of Waterloo
Dr. Safa's most recent research program with Valency, NSERC, and a CII member company focuses on building and applying mathematical models to analyze historic PDRI data and build leading indicators of cost, schedule, safety and more.