Webinar – Managing Project Health to Drive Predictable Project Outcomes
October 16 @ 2:00 pm

-

3:00 pm
Can you improve project outcomes through early identification of emerging issues?
Project Managers are normally expected to monitor project health and provide accurate predictions of expected project outcomes. However, traditional project control practices that rely primarily on cost and schedule variances struggle to identify emerging issues early enough for project managers to take corrective action during project execution. CII research provides proven leading indicators of project health that can be effectively used to identify issues and risks during project execution.
The concept of using leading indicators as a supplement to lagging indicators is a widely adopted practice. Gartner indicates that "companies that use leading indicators earn more than 5% higher return on equity" (1).
This webinar will introduce CII's proven leading indicators of project health, and Valency's practical implementation approach for managing project health during detailed design and construction phases.  We will discuss:
– Why leading indicators are critical
– How are leading indicators used in real-time indication of emerging problems
– The relationship between leading indicators, CII practices and project outcomes
– Improving alignment among team members
– Capturing action items to address top leading indicators
Valency has supported multiple implementations of managing project health and established a fully formed assessment methodology. We will share how technology enablement has helped our clients achieve a 75% reduction in the time commitment of team members to complete an assessment.  Top leading indicators are quickly identified, and action items that will improve project health become of the focus of a short, efficient team meeting on project health.
Presenters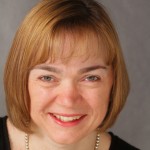 Sandra MacGillivray
Managing Director, Valency
Sandra MacGillivray is a Certified PDRI Facilitator, Project Management Professional (PMP), Risk Management Professional (PMI-RMP) and a past research team member with the Construction Industry Institute on front end planning, PDRI, risk management and portfolio management.
Behrooz Golzarpoor
Senior Project Consultant, Valency
Behrooz Golzarpoor is a Senior Project Consultant with Valency. He serves on CII's Downstream & Chemicals sector committee and the Advanced Work Packaging Community of Practice. Behrooz is a Project Management Professional (PMP) with over 12 years of construction project management and project controls experience in the industrial, infrastructure, and building sectors. He holds an BASc in Civil Engineering, a MASc in Engineering Management from the University of Waterloo, and a Ph.D. in Construction Engineering & Management from the University of Waterloo.
References
1.     "Leading Indicators of Business Performance: CIO's Role," Gartner Group, 2009.